Homebuying Process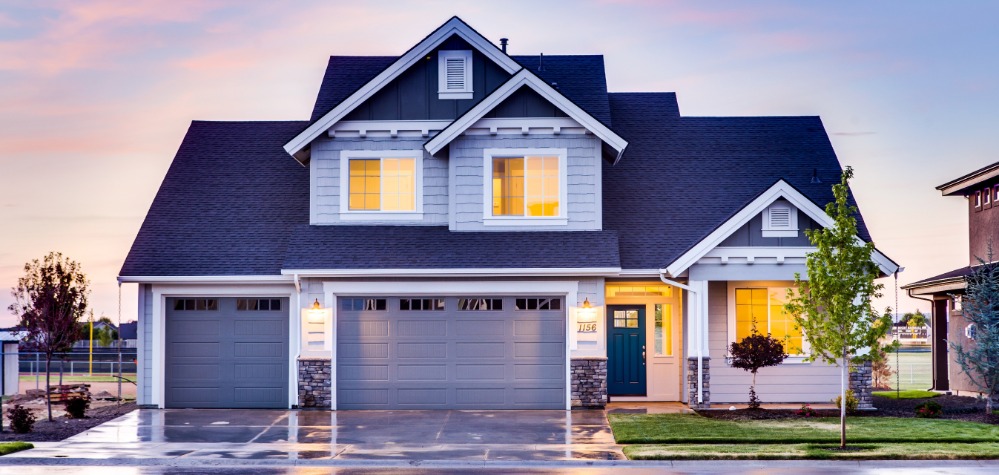 First State Bank Southwest and the Independent Community Bankers of America (ICBA) are encouraging current and prospective homeowners to consult their trusted local community banker about how to make the
home-buying process easier and more affordable.

"Owning a home is a major financial undertaking and can be an important component in building generational wealth," said Adam Dahlquist, Senior Mortgage Officer. "We want to make the complex process as effortless as possible and can walk you through what to expect so you can assess your needs and find suitable options to finance a home of your own."
Whether you are refinancing or purchasing your home, we can help you determine:
1. The ideal loan amount and products to meet your budget considerations. We can review the mortgage process in detail and flag ideal programs and loan features.
2. How mortgage rates, the loan amount, property taxes, and insurance premiums affect payments. This will help you set a home budget to help you manage your homeownership expenses.
3. Your rights and obligations under your mortgage contract. Today we have many financing options—each with unique stipulations outlined in the fine print.
4. We suggest using our suitable programs. Down Payment Assistance and Fix Up Loan.
5. Additional resources to help you create a budget and set financial targets.
"For many Americans, homeownership helps establish community ties, create financial stability, and build a nest egg in your golden years," said ICBA President and CEO Rebeca Romero Rainey. "As relationship lenders, your local community bank can provide a lending hand to help shepherd you through the process and improve your outlook as an
informed buyer."
---
MEET OUR STAFF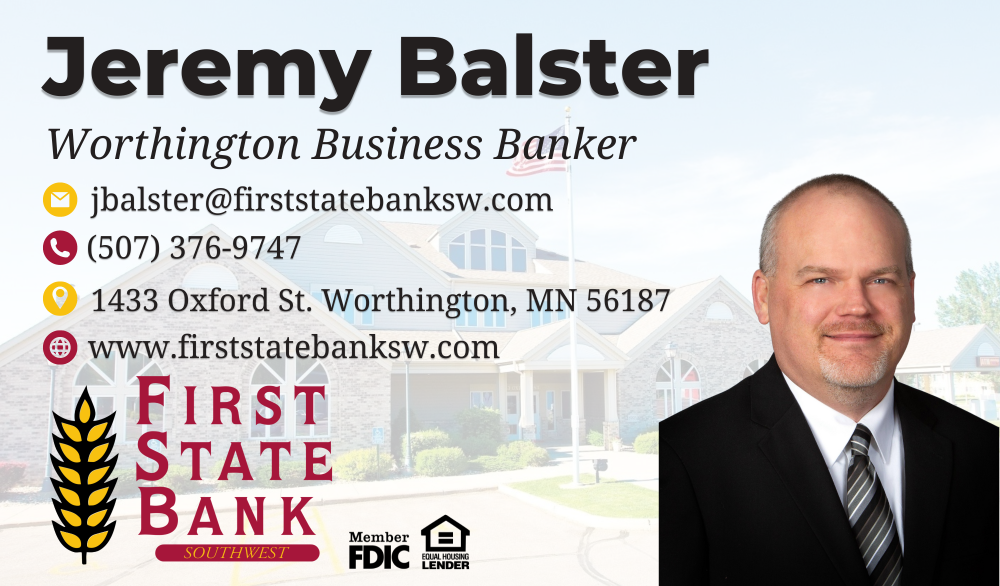 What goal do you have for your job in 2023?
Reconnecting with the business and farm customers in Nobles County.
Jeremy has 2 daughters and 1 son. His daughter Avery is in PT school at USD.
Daughter Cadence and Son Phillip attend school in Adrian.
How does he save money? He tries to put some money from each paycheck into a
Money Market savings account.
He has 10 years of Commercial and Ag Lending Expertise.
"You miss 100% of the shots you don't take." Wayne Gretsky
He is involved with Adrian's Community United and the Worthington Turkey
shoot-out basketball tournament.
His favorite hobby is hunting pheasants and deer.

His favorite meal is steak.

His best vacation was in Florida/Disney World vacation with
the kids.
---
---
Our Communities