Protect Yourself from Scams, Fraud, and Hacks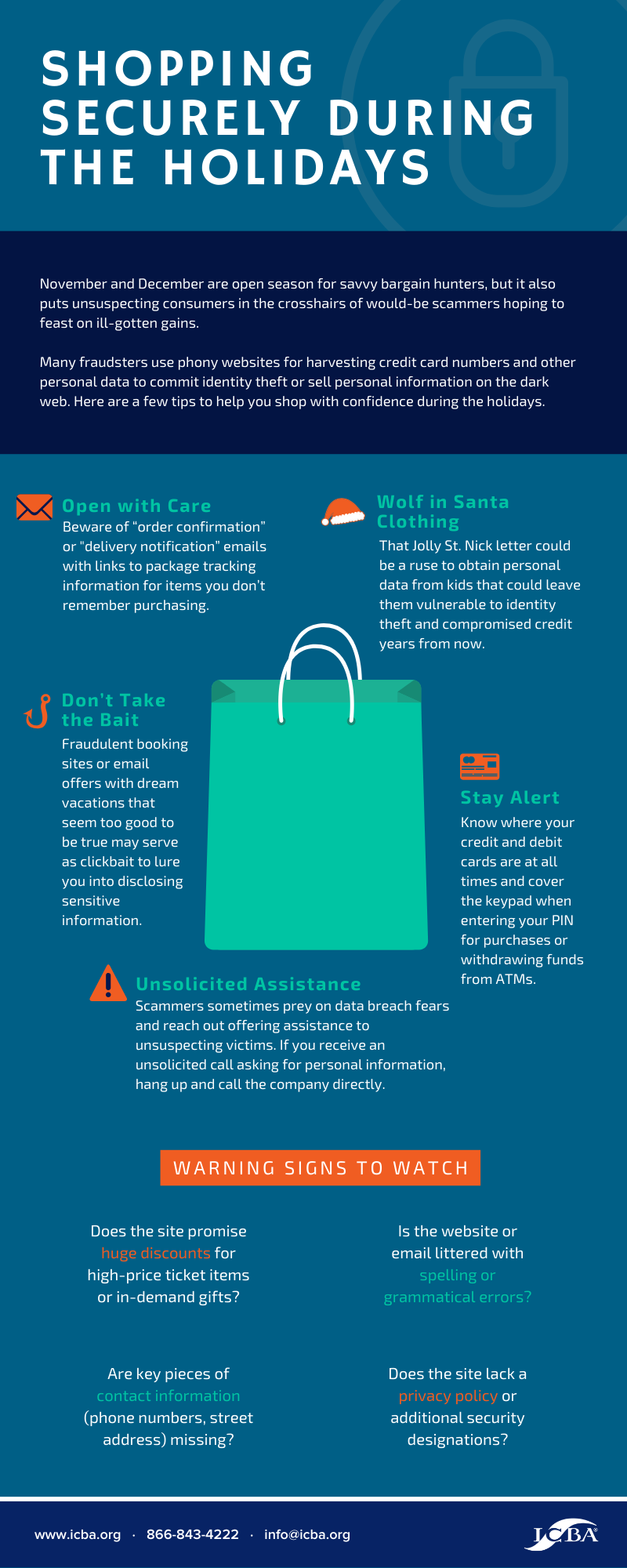 Americans filed 2.2 million fraud complaints in 2020, reporting more than $3.3 billion lost to fraud, according to the Federal Trade Commission. 
Nearly half the complaints were related to identity fraud, where someone finds, buys or otherwise gets ahold of your sensitive personal information (Social Security number, credit card information, etc.) to steal your money or make purchases in your name. The second most popular scenarios were imposter scams, where a scammer poses as someone you know—like a loved one or your trusted community banker—to get you to send them that sensitive information like a password or your date of birth directly.
Luckily, keeping mindful of fraud and taking small steps to keep our information out of the hands of fraudsters goes a long way to preventing these frightening crimes. Here are five easy tips:
1. Secure or shred important financial documents.
This includes paper bank statements, insurance forms and bills. You'd be surprised what may include your sensitive information. Even pre-approval letters from credit card companies should be ripped apart and discretely disposed of.
2. Monitor your account or statements regularly.
Fraudsters may not drain an account right away. Instead, they'll spend your money and see if you notice. Catching these transactions will prevent future fraud.
3. Use long, varied passwords.
While many of us do it, you shouldn't reuse passwords. In fact, passwords should be quite complex, relying on several kinds of characters. Password managers like LastPass, Dashlane, NordPass, etc., or in your web browser can help you keep track of them all.
4. Enable multi-factor authentication on key accounts.
Say a hacker gets ahold of one of your passwords, having another layer of security can stop them. This may involve a code being sent via a text or call to sign into your accounts. 
5. When in doubt, freeze your credit.
It's free to do so with all three credit bureaus. If you suspect someone is committing fraud in your name, this ensures they can't open an account and cause more damage. 
So, with proper precaution, you don't really need to be scared of fraud.
---
General Awareness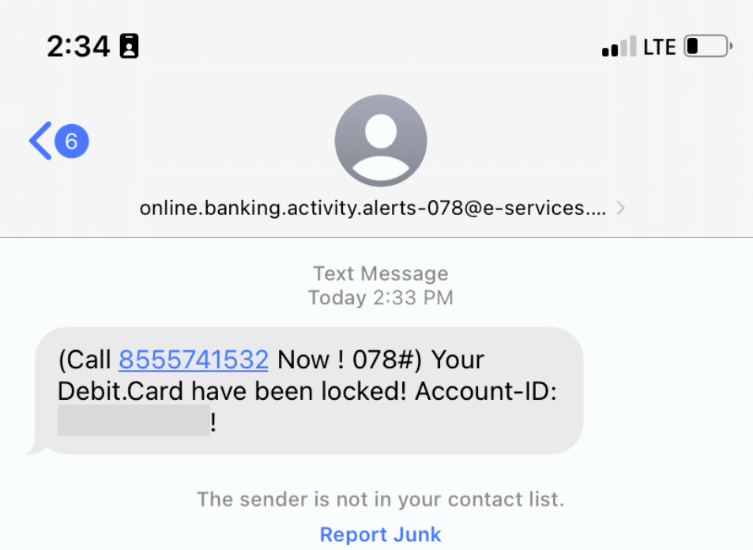 As some of you are aware, fake online banking messages may have been sent to you. DON'T call the number or respond to the text.
If you have received this message and are concerned about your debit card status.
Login to your Online Banking or Mobile App

Tap on your account

Tap Manage Card

If the toggle button is green, your card is Active.
Or contact your closest First State Bank Southwest to check your debit card/ accounts.
---
MEET OUR STAFF

Meet Ryan Tibbs, our Market President in Pipestone.
His Family is his wife, Jami, and 4 children, Raegen 17,
Boston, 15, Sydney 14, and Gracen 8.
What goal do you have for yourself this year in work or your personal life? To find more ways to be involved in and serve our community. 
What is your favorite part of your job? Getting to know customers and working with them to find solutions to their financial wants/needs.
Why should someone bank at FSBSW? To quote the famous Cheer's theme song, "Sometimes you want to go where everybody knows your name."  As someone who was a customer prior to working here, I have experienced firsthand the friendly hometown experience you don't get at many other financial institutions. 
What activities are you involved in? Newly added to the Chamber board, serves as a worship leader at Faith Community Church. 
Favorite hobby: Woodworking/Cooking
Favorite quote? "There is no limit to the amount of good you can do if you don't care who gets the credit." Ronald Reagan
What is your favorite meal? Baby Back Ribs
---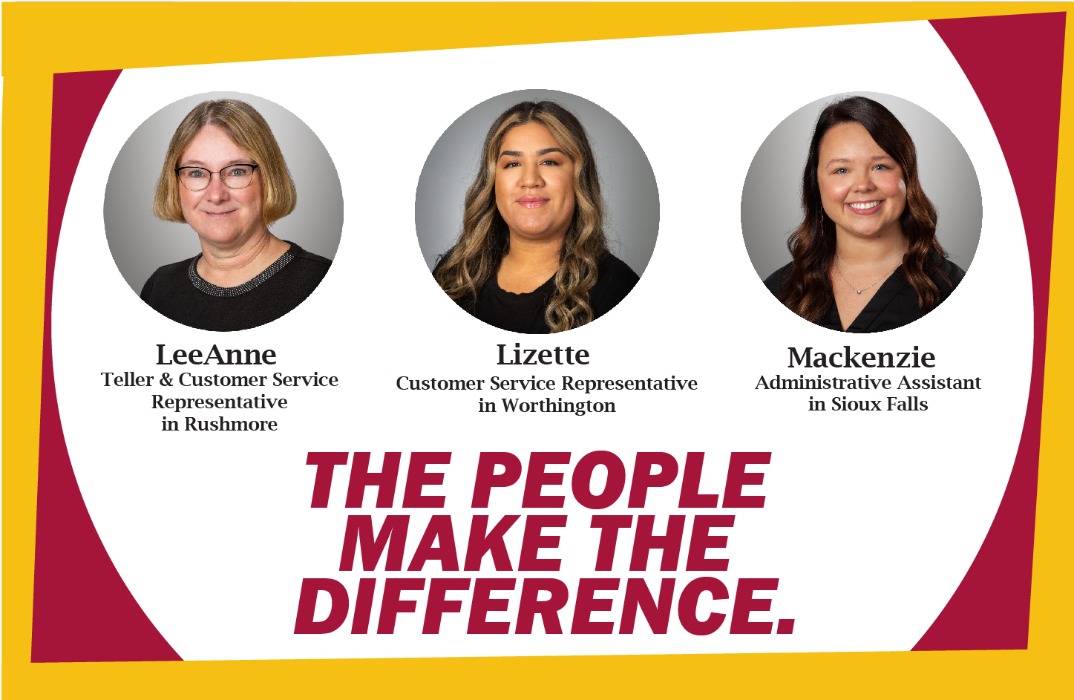 We are truly a community bank and are very proud of that fact. The First State Bank Southwest was chartered in 1903 and now has offices in six locations to help serve our customers in Southwest Minnesota and Southeast South Dakota. At First State Bank Southwest, we offer all current banking services, competitive interest rates, and convenient locations. But our people are the reason we're the best local bank. Because all the best services don't mean anything if you can't trust the person you're working with. We have a team of dedicated local experts committed to helping you succeed. They're great to work with, easy to get ahold of, and above all, people you can trust with your finances. The people make the difference.
---
Our Communities
| The Mav Grill Ribbon Cutting | Pipestone Chili Cook Off Mutty Putty Themed |
| --- | --- |
| Pipestone Football | Coming Soon... |


More of Our Two Cent posts