Homeownership in the Digital Age
The Internet is much more than a tool for casual browsing. It's ingrained in everything we do—from paying bills to shopping for a home. 95% percent of homebuyers used online tools as part of their search process. Nearly a third of homes (3 out of 8) were viewed only online, according to the National Association of Realtors' 2021 Home Buyer and Seller Generation Trends report.
Toni Brouillet from Johnson Builders & Realty, Inc and Mario Cordova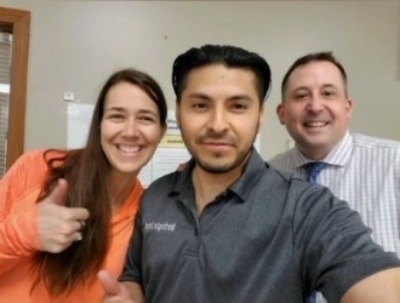 With so much information available at your fingertips, it can be hard to make sense of it all. Especially for a process that can be as complicated as purchasing a home. The Consumer Financial Protection Bureau and the Federal Deposit Insurance Corp. have resources to help demystify the homebuying process. But having knowledge of the process and available programs to assist first-time homebuyers is a far cry from determining the right loan to meet a consumer's unique financial needs. That's where a community bank like us, First State Bank Southwest comes in. Our Mortgage Loan Officers Adam and Lisa can help explain what you can afford and expect during the process to buy a home.
Adam Dahlquist at the JBS teaching employees about home loan programs. 
---


Buying, remodeling, or refinancing a home?
---
MEET OUR STAFF
Kendrick Bickett
Ag Loan Officer
I am Kendrick Bickett, originally from Worthington, MN; I am 22. I just graduated from South Dakota State University with a degree in Ag Business; I love to fish and hang out with friends; my best friend is my girlfriend, Rose. She is currently attending Minnesota State University Mankato for Nursing and is in the National Guard. My family, Parents Tim and Stacy, then younger brother Emmett and younger sister Karissa. 
         
My family enjoys traveling and seeing new things, and I don't think we have visited the same vacation spot twice. One of my favorites has to be Yellowstone National Park. It would be cool to go somewhere with a beach; most of our vacation spots have been very natural. NO PETS IN THE HOUSE was the rule growing up. But there is a couple of cats that live in the garage.
---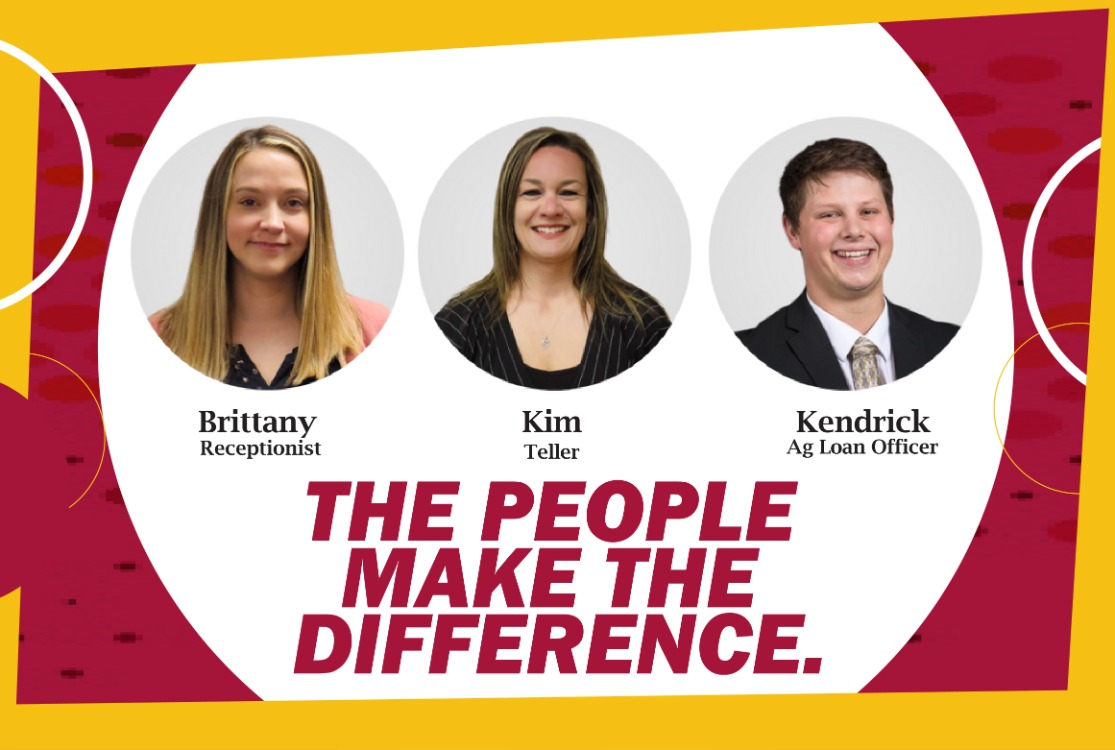 We are truly a community bank and are very proud of that fact. The First State Bank Southwest was chartered in 1903 and now has offices in six locations to help service our customers in Southwest Minnesota and Southeast South Dakota. At First State Bank Southwest, we offer all current banking services, competitive interest rates, and convenient locations. But our people are the reason we're the best local bank. Because all the best services don't mean anything if you can't trust the person you're working with. We have a team of dedicated local experts committed to helping you succeed. They're great to work with, easy to get ahold of, and above all, people you can trust with your finances. The people make the difference.
---
Congrats Grads!!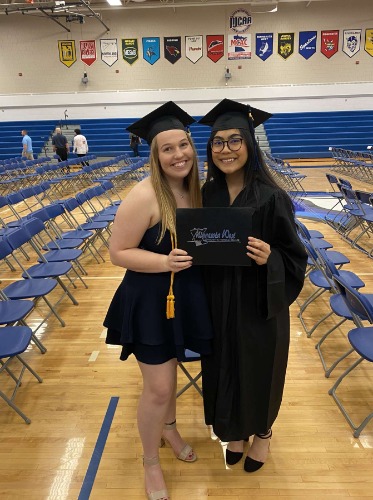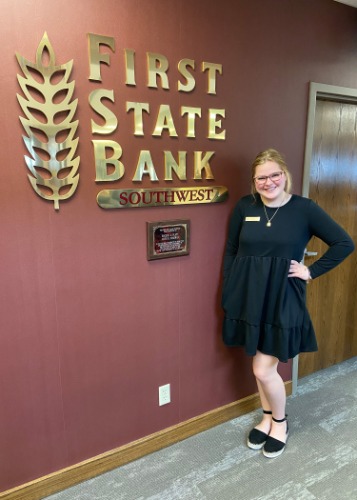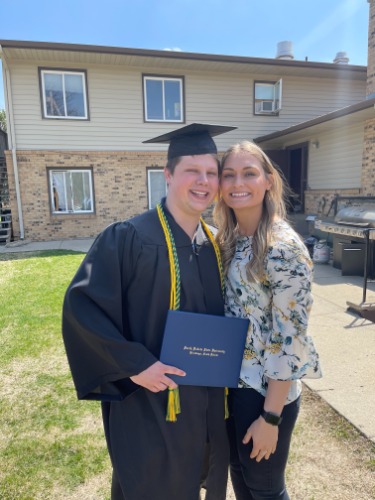 Our Worthington tellers graduated from Minnesota West. Jayme with her Business Management Degree and Suvie with her Liberal Arts Degree.
Abi our Marketing Specialist for all branches graduated from South Dakota State University. Same as our Ag Loan Officer, Kendrick in our Pipestone Office with his Ag Business Degree.